Radisson Blu Hotel, Bucharest announces the opening of its Asian venue: GINGER SUSHI BAR & LOUNGE.
About Ginger Sushi Bar & Lounge
Open within Radisson Blu Hotel in Bucharest, Ginger Sushi Bar & Lounge is the newest Asian hot spot and bar lounge in Bucharest.
The cuisine is inspired by the Asian delights, the light luxury items emphasis on sushi and seafood and other high life representative food like assorted tartar, Som Tam salad, sashimi or nigiri, small selection of hot dishes or cold food being prepared at the bar counter.
For this location with this cool name, wooden stripes ceiling and steel floor, it is not only the menu that offers the perfect taste, but the bar is something unique, complementing the atmosphere in the best way possible. In addition to the Asian spirits and the famous sake, there is a large selection of top-quality wines to choose from as well as a selection of Champagne and Prosecco. Its modern style is completed by a collection of an upbeat music genre provided by a high tech sound system.
The wines are served from an Enomatic, a system used to keep the high quality of wines, improving in this way, our guests wine-by-the-glass experience. Accompanying cocktails feature with some smoky notes to venture into late evening and, of course, selected vodkas are served by the bottle or by shots.
The location is open from Monday to Wednesday from 18:00 to 01:00 and from Thursday to Saturday from 18:00 to 03:00. Closed on Sunday.
For bookings and menu details please access www.tasteofbucharest.ro.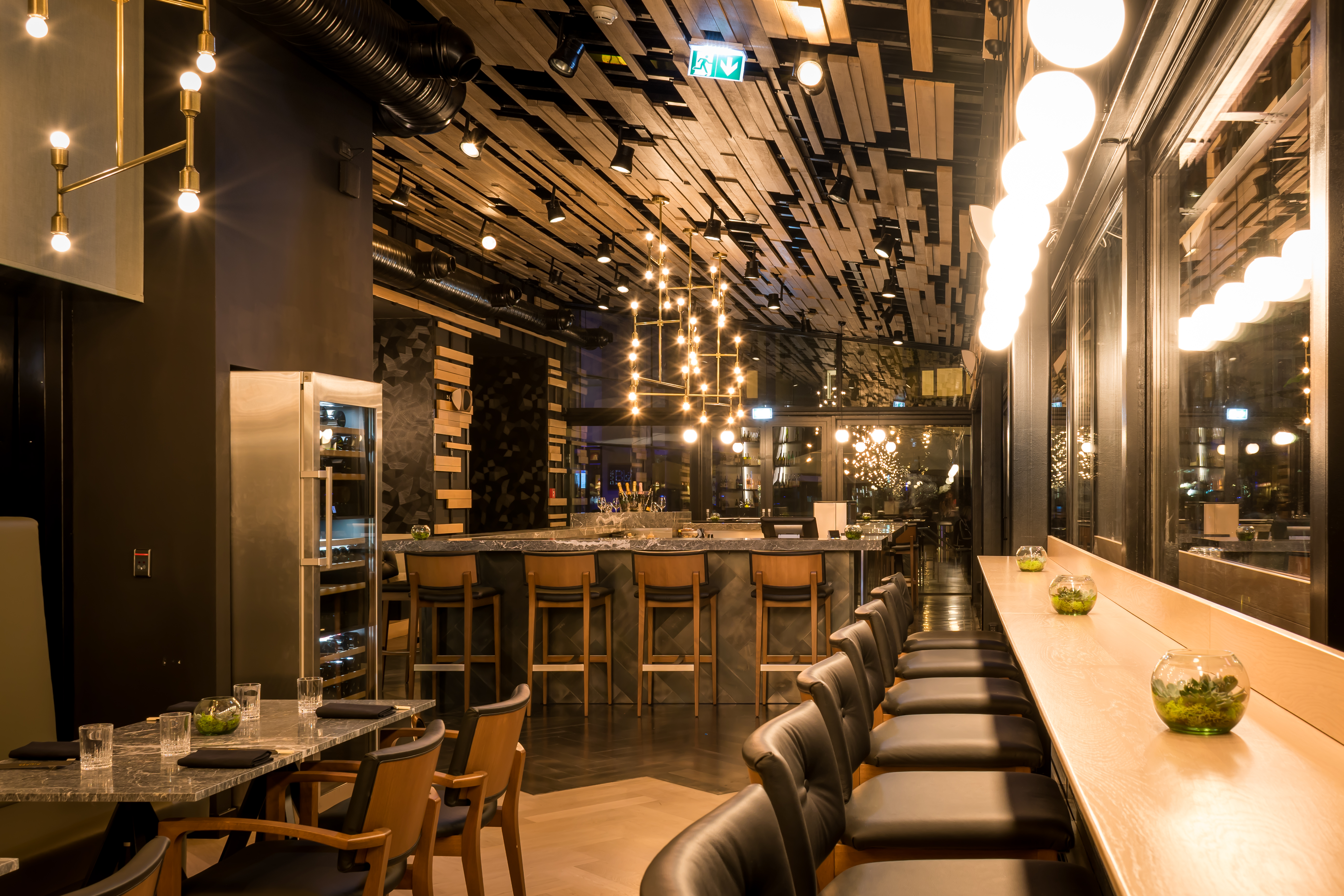 About Asian Chef, Phursang Lama
The Asian Chef Phursang Lama who is born in Nepal, has always been fascinated by the art of culinary, especially the Japanese cuisine. With 10 years experience in the hospitality and restaurant industries at various international locations such as United Arab Emirates and Saudi Arabia, Chef Phursang will bring the culinary experience of Ginger Sushi Bar & Lounge clients' to an outstanding level.
"We are extremely happy to have Chef Phursang Lama in our team" says Markus Kraus, the General Manager of Radisson Blu and Park Inn by Radisson Bucharest . "I am sure he will add an incredible value to this newly opened hotel's outlet, making Ginger Sushi Bar & Lounge one of the most appreciated and recognized Asian dining place in Bucharest".
"I'm delighted to be the Chef of this fantastic location and to share my Asian culinary experience with its customers" adds Chef Phursang Lama.
Ginger Sushi Bar & Lounge comes to complement the hotel's wide variety of restaurants and bars that offer an extended international culinary experiences, positioning Radisson Blu in the top of gourmand's preferences.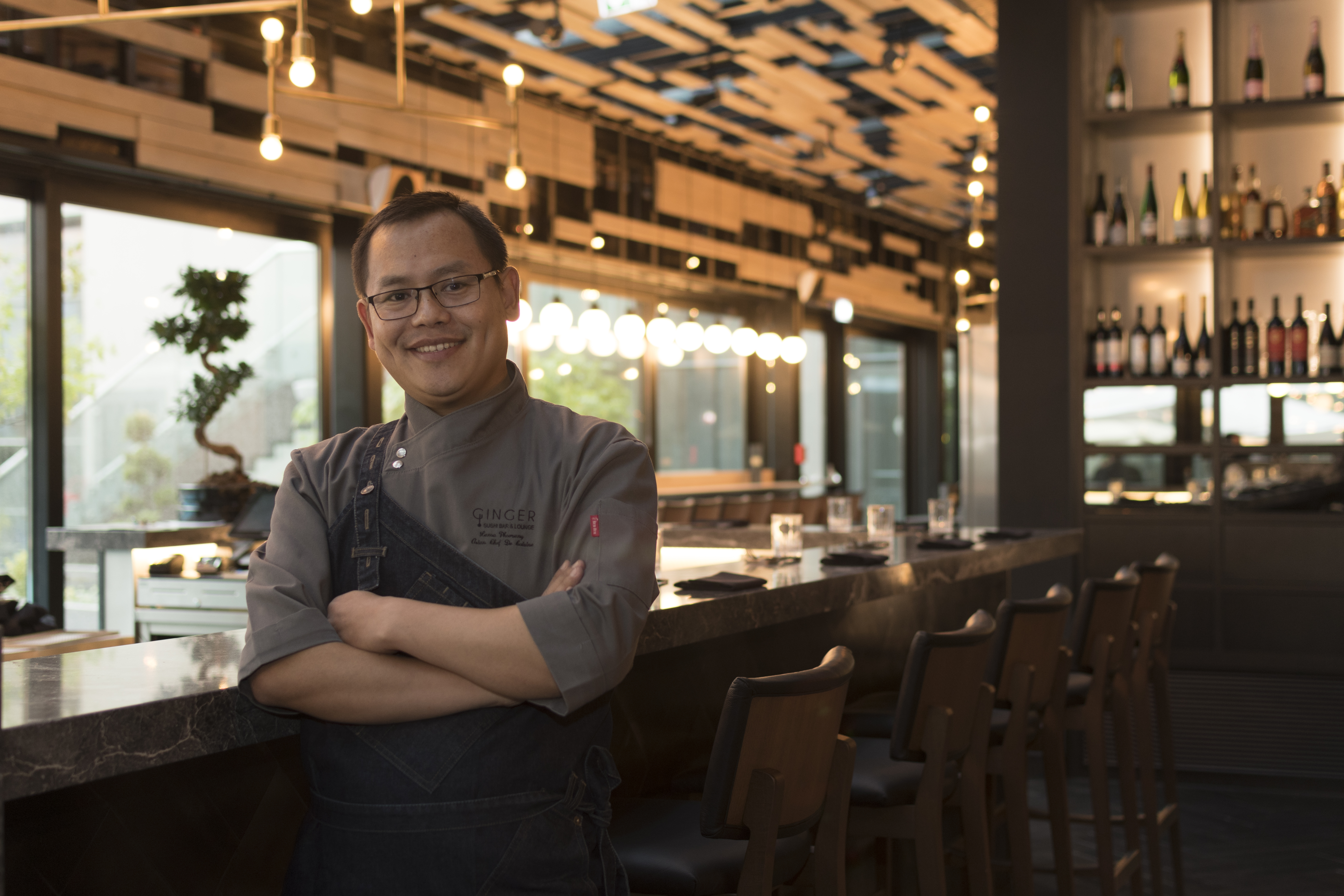 About Radisson Blu®
Radisson Blu® is one of the world's leading hotel brands with 300 hotels in operation in 69 countries and territories. Radisson Blu's vibrant, contemporary and engaging hospitality is characterized by a unique Yes I Can!SM service philosophy, and all of its first class hotels offer a range of signature features that are empathetic to the challenges of modern travel, including the 100% Satisfaction Guarantee. Distinguished the world over as the brand with Hotels Designed to Say YES!SM, Radisson Blu offers a vivid visual celebration of leading-edge style where the delight is in the detail. Radisson Blu hotels are located in prime locations in major cities, airport gateways and leisure destinations across the world.
Radisson Blu is a part of Carlson Rezidor Hotel Group, which also includes Quorvus Collection, Radisson®, Radisson RED, Park Plaza®, Park Inn® by Radisson and Country Inns & Suites By CarlsonSM. For reservations and more information visit, www.radissonblu.com. Connect with Radisson Blu on social media: @RadissonBlu on Twitter and Instagram and Facebook.com/RadissonBlu.
For further information, please contact:
Iulia Hoinaru, Cluster Marketing & Communication Manager Radisson Blu Hotel Bucharest
iulia.hoinaru@radissonblu.com or by phone: +40 21 311 9000